10 Things to do in Fort Dodge
---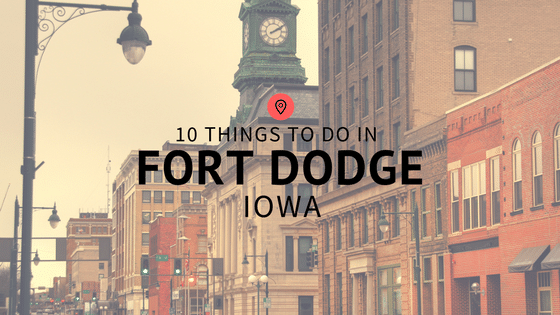 You know, I'm just going to go there. Everyone makes the "Top 10" lists and they always make the rounds. In fact, we've made a few of those lists. Well, here's my list of 10 Things to do in Fort Dodge– it's not necessarily a "Top 10", it's more of a general list of things you could do on any given weekend in the nicer months! Enjoy!
1. Visit soldier creek winery
Okay, obviously I was going to start there. But, here's my reasoning:
Any Friday night is a great night to be at the winery for live music from 6-8PM because we have free, live music year round. Dinner is always served by Infinity Restaurant Group for $5 and we have all of our wines available for purchase, as well as a good assortment of beers– including a few on tap from the local brewery, Shiny Top Brewing!
You can sample any of our 12 wines Friday through Sunday for free, and then decide which glass/bottle of wine you would like!
You can't really beat a glass of wine on our patio overlooking the Junior Vineyard and the NE countryside of Fort Dodge.
Through the summer, we also offer free, live music from 3-5PM on Sunday afternoons!
There's always some event going on. Be it Craft Night with Annie, Vinyasa in the Vineyard, Market on Central, or our 2nd Annual Good 'Vine'brations Harvest Fest!
So, definitely make this a stop when you're visiting Fort Dodge, here are directions.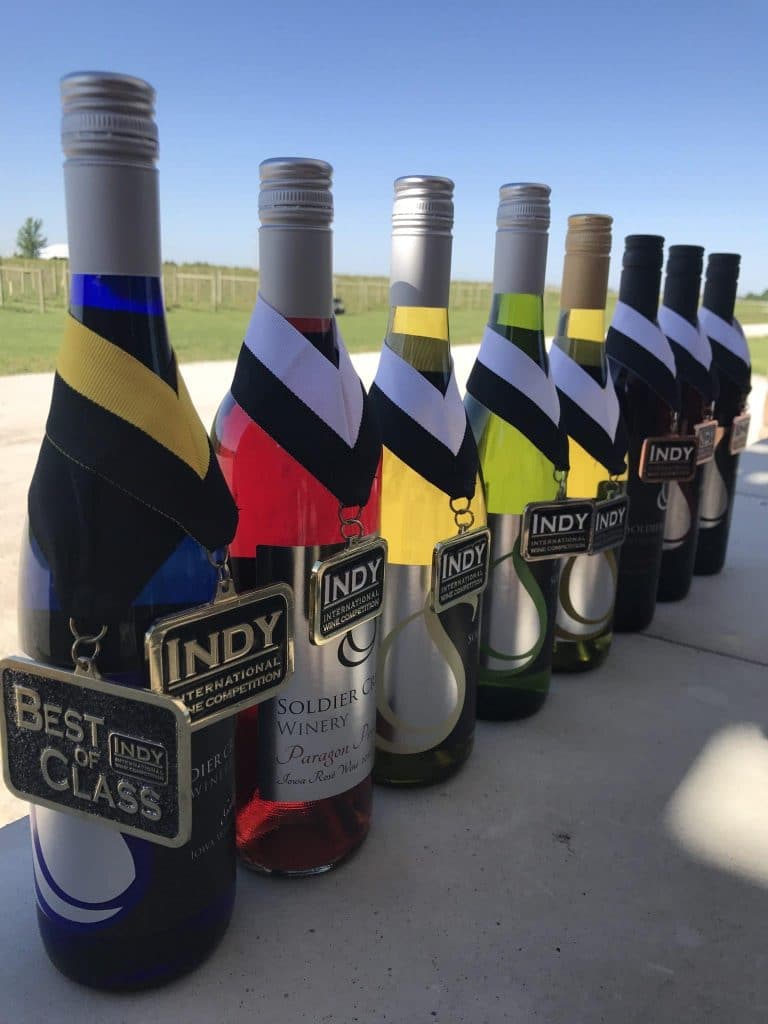 2. Shiny top brewing
This place. Guys. This place. After having some handmade Iowa wine, make a stop at a local Iowa brewery! We are so happy to have a local brewery, and these guys do it well! Here's why you should stop:
The name is a bit tongue-in-cheek: the owners, Nate & Todd, are both bald…shiny tops…get it?! We love this.
The Investor Club: Get your own Shiny Top Brewing glass to leave at the brewery for when you visit– your name and a number go on the glass, so no one else uses it.

Legend: A 20 oz glass for $100, you pay the 16 oz price for the rest of your life with that glass.
Legacy: A 22 oz glass for $250, you pay the 16 oz price for the rest of your life and you get to pass this glass on to an heir. I'll repeat: you get to pass this glass onto your heir!!! Is this not amazing?

The beer, obviously! You can enjoy a beer Tuesday through Saturday. They always have something new coming up, they're always delicious, and the names are clever! For example: Overdue Ale was a beer made to raise money for the Fort Dodge Public Library. These are gentlemen brewers, I tell you!
Every Thursday night is live music at the brewery– from 7-10:30PM you can listen to great bands and enjoy your favorite Shiny Top beer (or hard cider, soda, water). And if you're hungry, order a pizza! They offer that, too! What's better than beer and pizza?
July 1st, 2017 is an exciting day for Shiny Top: they will be opening their new patio- complete with a pallet wall, and they will be able to carry Soldier Creek Wine (thanks Iowa legislators!).
Need some directions? Find them here.
3. the dariette
The Dariette is a staple during the nicer months of the year and a Fort Dodge past-time. Their soft-serve and custom desserts are hands-down the best treats in town during the summer months! Here are a couple of my faves:
Peanut Butter Whip (like a Blizzard from Dairy Queen, but better): If you've never tried peanut butter in vanilla soft serve you aren't living.
Orbit Bars (like a Dilly Bar from Dairy Queen, but better): So much NOM and in so many flavors!
Any fruity soft-serve flavor, in a cone: (dip it if you're feeling adventurous) From Black Raspberry to Lemon, you can't go wrong with their fruity soft-serve flavors!
Malt: This is a classic, and you won't regret it.
You can find the Dariette right off of Central Ave, here.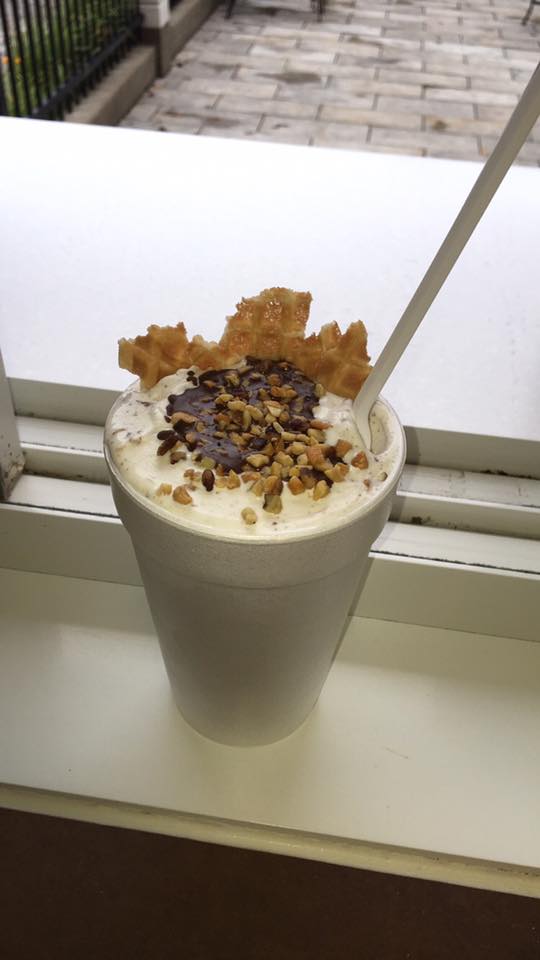 4. studio fusion
Make unique glass and clay creations with your friends or by yourself at Studio Fusion! Or, buy some of their pre-made glass and clay art. From glass necklace pendants to clay coffee mugs, you could make pretty much anything here!
Stop by Wednesday through Saturday, or make an evening appointment (515-570-4442) with your friends!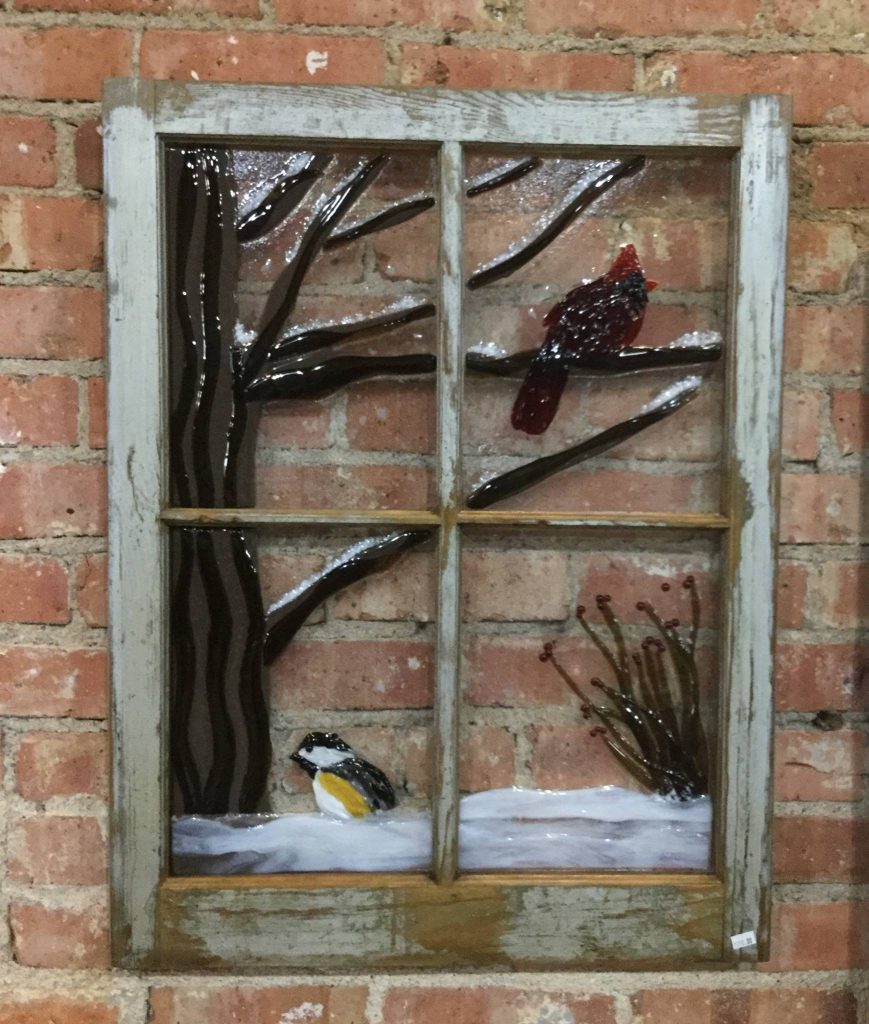 5. blanden art museum
The Blanden Art Museum is a gem in Fort Dodge, for sure. Located in the Historic Oak Hill District of Fort Dodge, the Blanden Art Museum is a neo-classical public building constructed on private land and financed by Charles Granger Blanden. The grounds and building are beautiful to behold, but beyond that they have great permanent and temporary collections! Recently, they featured a temporary quilt art exhibit alongside their permanent exhibit of:  the Ann R. Smeltzer Modernist collection of European and American painting and sculpture, the Harold D. Peterson collection of European and American prints, American photography, contemporary American art, Iowa artists, and Japanese screens and prints.
The Blanden Art Museum also features musical events, events for children, and the Blanden Arts Festival! Art enthusiasts and appreciators, alike, can find enjoyment at the Blanden Art Museum. Visit the museum Tuesday through Saturday, 11am-5pm.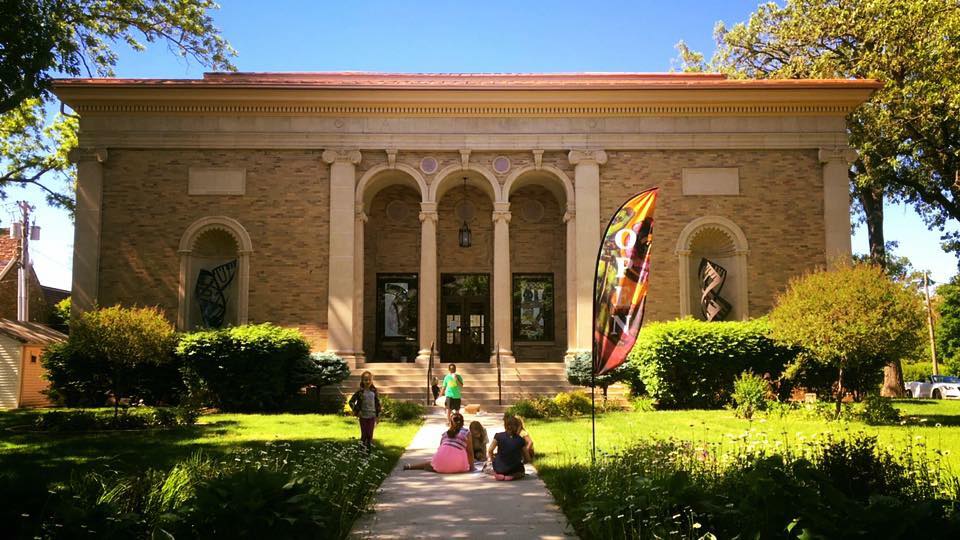 6. fort frenzy
If you are looking for a place to do, this is definitely it! Fort Frenzy is more than just a family entertainment center, it's an events center, and a place to grab lunch or dinner. From the moment you pull into the parking lot of Fort Frenzy, you know you're in for a great time. They offer many exciting activities, including:
An arcade
Bumper Boats (during the summer months)
Go Carts (during the summer months)
Laser Tag
Mini Bowling
Mini Golf (during the summer months)
Skating
Spin Zone Bumper Cars
Water Wars (during the summer months)
When you take the kids, you can enjoy a pizza or food from the cafe and soda, beer, or Soldier Creek Wine!
In addition to all of that you could also be planning your next event in their events center: the Cardiff Events Center. The Cardiff Events Center is a great place for birthday parties, meetings, or weddings– I mean, this place has it all! It's definitely worth a trip, find them here.

7. Community orchard
Community Orchard is a Fort Dodge family tradition in the fall and early winter months (August 1-December 23). They offer so much in the way of family memories and aroma memories (OMG the Scarecrow Soup and homemade Apple Pie!!), you really can't go wrong putting this on your list of to-do's in Fort Dodge. Located just North of Fort Dodge (and the airport), this is a must for anyone in the area during the fall and early winter months!
I'll make a list of what you should definitely do while you're there:
Peruse their many shaped pumpkins and gourds in the fall for your home decor and jack-o-lanterns
Sit in their giant rocking chair for a photo opp!
Walk through their old-style food shop: complete with unusual canned goods!
Try their desserts: a slice of apple pie, an apple dumpling, a caramel apple, an apple turnover, an apple muffin, or an apple with caramel drizzle (try one of each!).
Grab lunch, NOM!
Go to the Apple Attic for beautiful treasures for yourself or your home, it changes with the season so more than one trip is usually required!
Take the kids (or yourself) to The Back 40 for lots of kid and adult fun! From goats to The Corn Box (a sand box with corn!), there is so much fun to be had in The Back 40.
Get lost in the Corn Maze (in the early fall months)
Visit Community Orchard during their annual Apple Fest– if you think they have a lot of things to do during their normal hours, just wait until you see all of their events for Apple Fest! (check their Facebook page for event information)
Sample and take home some Midwest-grown apples, they're always delicious!
Send a gift box to someone special for the holidays– they make beautiful, shipped gift boxes

8. kennedy park
If you're the outdoors-y type, find some peace and quiet at Kennedy Park. The 53 acres surrounding Badger Lake provides many activities for the outdoor enthusiast (and the rest of us!):
Water sports: fishing, canoeing, kayaking, paddle-boarding, etc.
Bird-watching, wildlife watching
Running/walking/hiking trails
Camping (tents or RVs)
Picnicking
Golfing
Sledding (in the winter months)
Ice-fishing (in the winter months)
Snowshoeing and cross-country skiing (in the winter months)
Kennedy Park is located just north of Fort Dodge on Airport Road and is open year-round.

9. the fort dodge trails system
Again, for the outdoors enthusiast: bring your bikes, running shoes, or walking shoes and explore Fort Dodge via the Fort Dodge Trails System!
Recently expanded, the Fort Dodge Trails System connects large parts of Fort Dodge, from parks North of Fort Dodge to parks in and around the city! There are many, beautiful miles to explore and trailhead signs to read, so definitely put this on your list of things to do in Fort Dodge!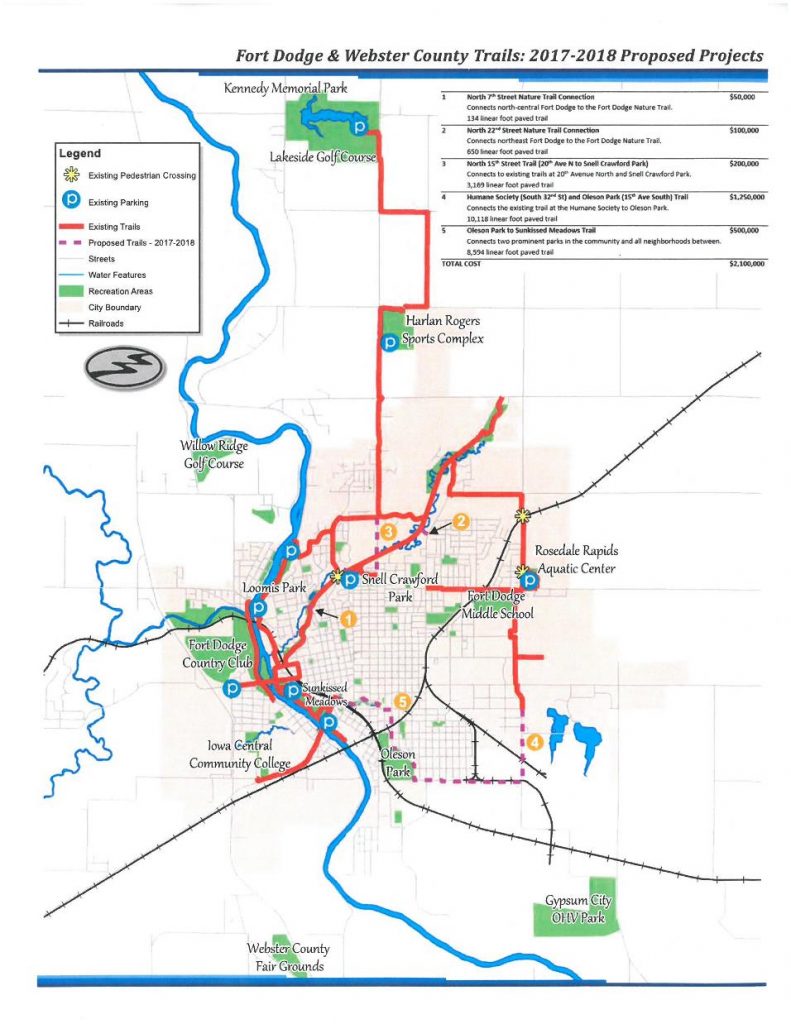 10. the fort museum and frontier village
Step into the past when you visit The Fort Museum and Frontier Village. With a collection of original and replica buildings ranging from an 1855 log home, small town jail, one room school house, land office, print shop, blacksmith shop, general store, chapel, livery stable and drug store. Each building is furnished with an extensive collection of original fixtures and artifacts. You may also tour the pre-Civil War era replica fort and original cabins!
During the month of June, you can also be a part of Frontier Days! Join the 'Buckskinners' for a trip to the past, watch the parade, listen to live music, join in the kids' events, grab some food, or peruse the craft vendors. With so much going on, it's no wonder so many people travel to Fort Dodge for the Frontier Days event!
Find more information here for Frontier Days, and here for the Fort Museum and Frontier Village.

and there you have it folks
My official list of "10 Things to do in Fort Dodge"! This is my list, and it's not necessarily everything you should do in Fort Dodge. BUT, it's definitely a good start! So, if you're new to Fort Dodge, just visiting, or a Fort Dodge native– find something on this list and go and do!
with midbest love,
Meg