How to plan a party at Soldier Creek Winery
---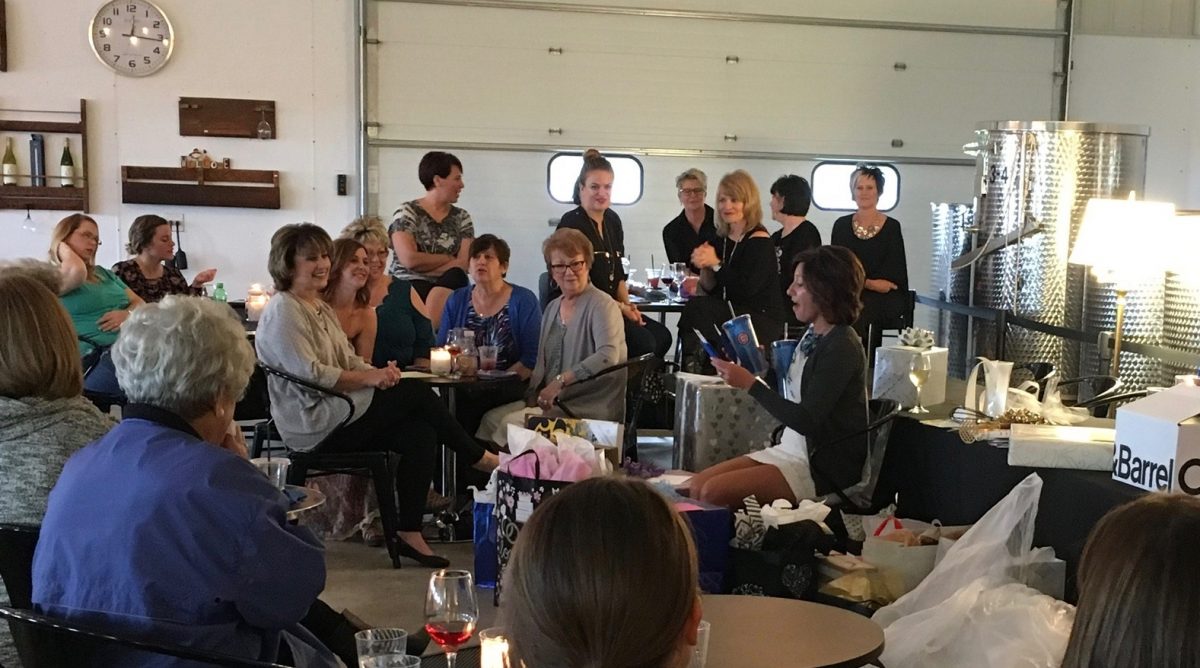 Greetings!
I'm back! With a new "how to" for you:
How to plan a party at Soldier Creek Winery!
it's really a simple process
What kind of party are you having? Whether it's a cozy, small group or a large celebration we've got you covered:
Showers
Birthdays
Fundraisers
Anniversaries
Corporate Events
Holiday Parties
Social Events
Vineyard Wedding Ceremonies
Small Wedding Receptions
So, now that you know what kind of party you're throwing…what do you do now?
get your details in order
Then, contact our event coordinator, Amanda, through this contact form! Amanda will respond to you with more questions, but it's good to know the following information about your event:
type of event
expected number of guests
preferred date (and have a backup or two, just in case!)
which wines you want served at your event
if you need linens for your event
the number of hours you need for your event, including set-up and tear-down
who the contact person is for your event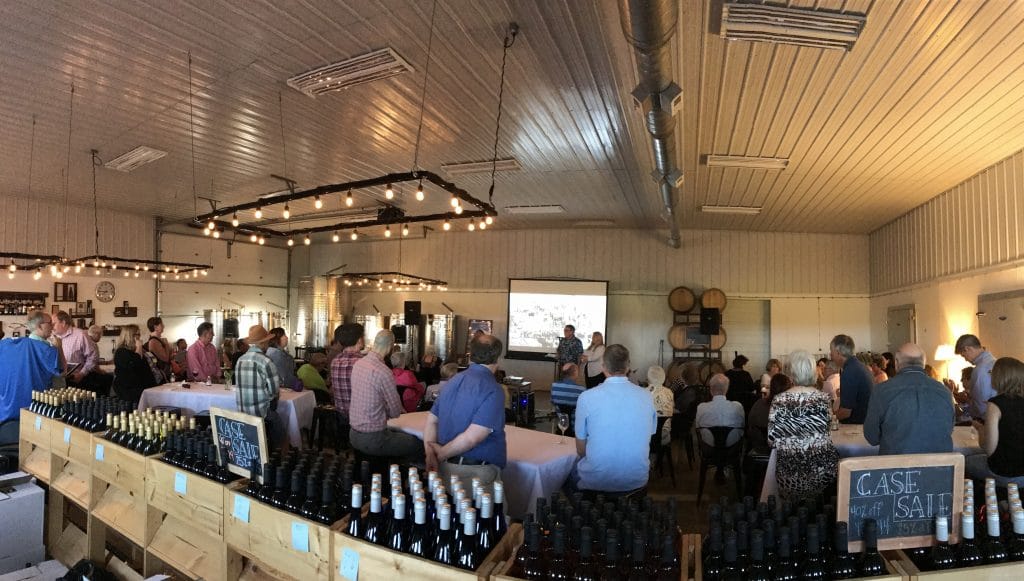 consider the following limitations
We want to be as accommodating as possible for everyone, but we do have limitations!
Our tasting room seats 90 people for a seated dinner.
For a lecture where people are standing or seated, we can provide space/chairs for 120 people.
We cannot, at this time, serve spirits.
Alcoholic beverages are limited to Soldier Creek wine, Shiny Top beer, and the bottled beer we have on hand.
We do not provide food, but we have a working relationship with Infinity Restaurant Group (and they make delicious food!) You are welcome to bring your own food, as well.
Events must take place before or after our business hours. Our business hours are: Fri 4-8p, Sat 1-6p, Sun 1-5p.
 Wedding ceremonies are only available outdoors, near our vineyards– you will be responsible for the rental, set-up, and tear-down of any decor, chairs, tents, etc for your event.
Small wedding receptions may take place indoors– talk to Amanda for more details.
people pleasers
That's what we are. We want your event to be beautiful, perfect, and exactly what you were hoping for. Gather your event information and contact us today for your perfect party at Soldier Creek Winery.
with midbest love,
Meg