This calendar is exclusive of privately organized events.

Semi-Annual Case Sale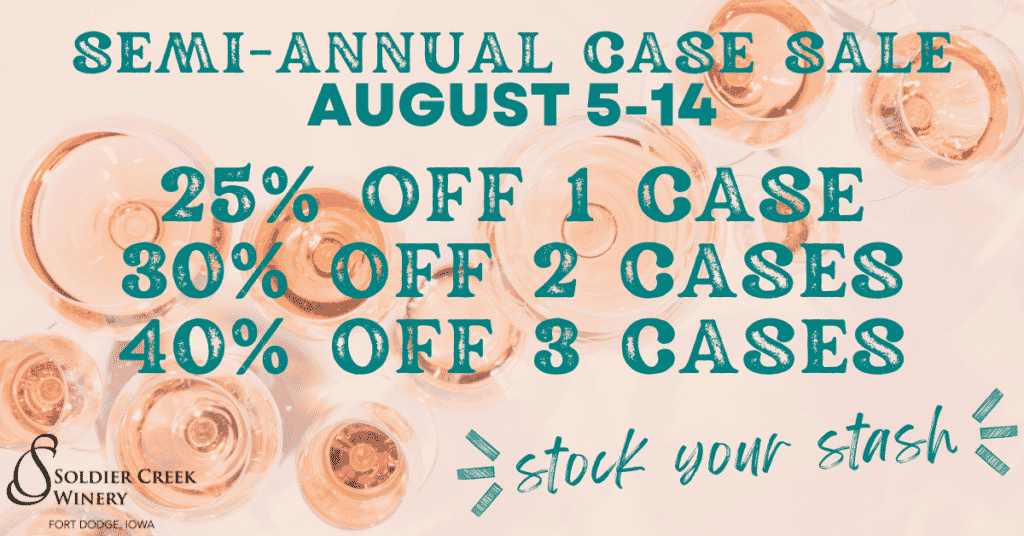 It's time to STOCK YOUR STASH!
Our Semi-Annual Case Sale is ON from August 5th to 14th– online and in the winery.
So, what's the deal?
It's easy:
*a case of wine is 12 bottles*
*cases can be mixed or all one variety*
-buy one case, get 25% off
-buy two cases, get 30% off 
-buy three cases, get 40% off 
**Discounts cannot be stacked or combined**
Have a question? Send us a message!
If you are a musician looking to perform at Soldier Creek Winery, please use the form on our contact page.