7th Annual Good 'Vine'brations Harvest Festival
is September 23, 2023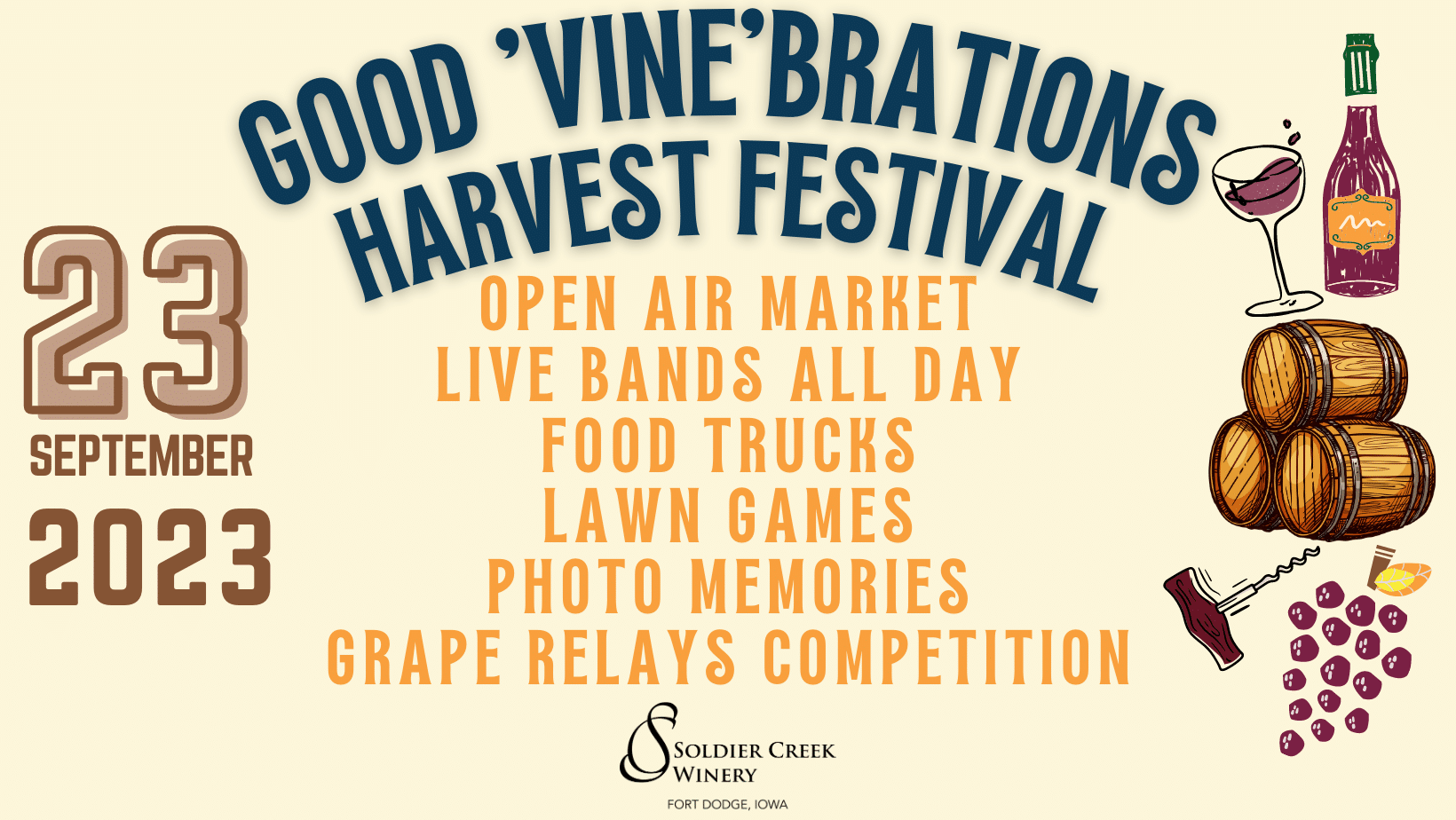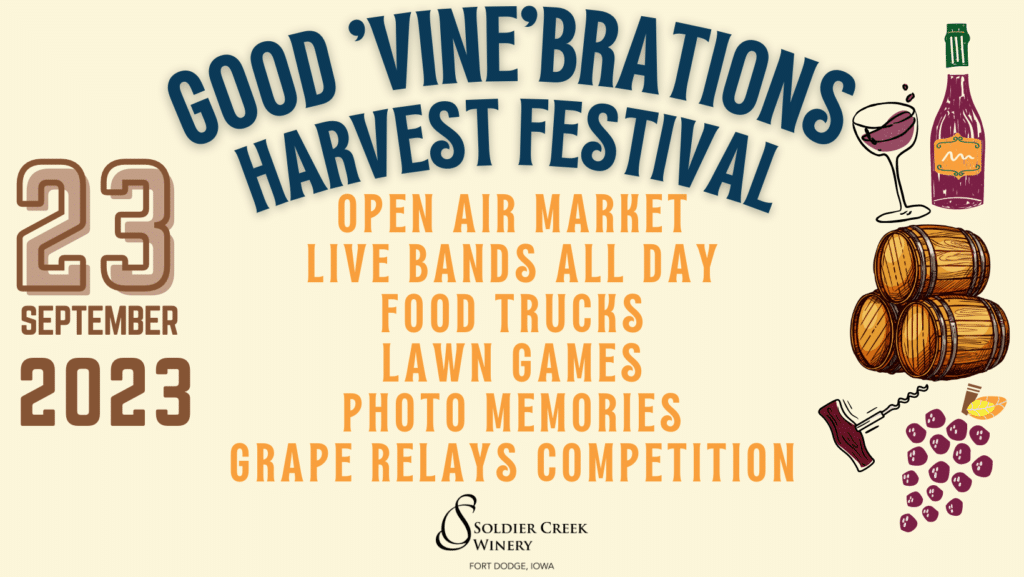 Celebrate with us on September 23, 2023
What to expect:
++Live Music++
2:00-4:00>>> Neil Anders

5:00-8:00>>> Ronley King Blues Band – The 2022 Central Iowa Blues Challenge Winners
++Food Truck++
Burrito Mexpress
++Vineyard Hayrack Tours++
2:00PM
3:30PM
4:30PM
6:00PM
Open to the public, tickets not necessary. Drinks will not be allowed on the hayrack.
++Grape Relays++
3:30-5:30
Win wine!
Details below!
++Winding Vine Market++
1:00-6:00
++New Facility Tours++
1:30
3:00
4:00
5:30
v v v v v v v v v v v v v v v v